Solar PV Modules
---
As the world's leading solar product company and provider of smart solar energy solutions, Eastman is the active contributor in shaping the solar revolution. We offer world-class and affordable solar energy products at even the remotest locations making solar energy affordable and available for everyone.
We are the largest solar module supplier across the globe and have pushed the Solar industry forward by manufacturing high-efficiency module and comprehensive electronic procurement construction solutions. As you start your solar journey with us, you'll turn your global footprint into a step towards
the clean, green and sustainable future.
Features
Maximum power generation to help you make more solar money
Shock resistance thick iron glass to help you cut down on solar wastage
High grade solar cells to give you long lasting solar panels
Best qualities raw material to give you best performance even in extreme weather conditions
Anodized aluminum frame gives freedom from maintenance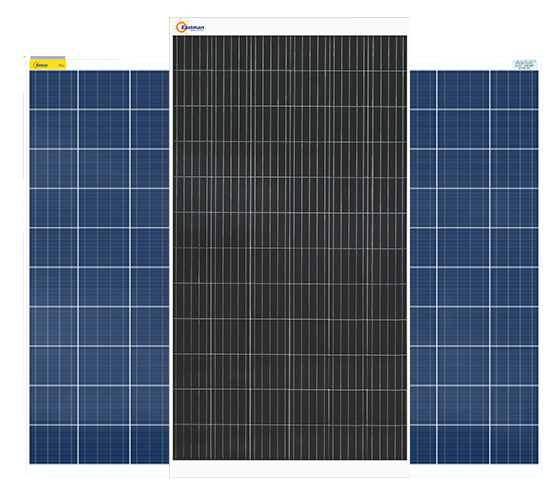 Positive tolerance
Guaranteed tolerance +3% Reliable power output

High module efficiency
Module Efficiency up to 17.51%

Strong Compressive Strength
Certified to withstand high wind of 2400 Pa and snow loads of 5400 Pa

Fire test approved
Application Class A, Safety Class II, Fire Rating C

Excellent performance under Extreme condition
High salt mist & ammonia resistance

Reliable quality forever
Without potential induced Degradation (PID-free)
SOLAR PANELS Product
Range
| S.No. | Type | Models | Net Weight ±3% (Kg.) | Panels Dimensions (LxWxH) (±3mm) |
| --- | --- | --- | --- | --- |
| 1. | MONO TWIN PERC | ETP545W | 29.00 Kg | 2278 x 1134 x 35 mm |
| 2. | MONO PERC | EMP395W | 22.01 Kg | 1986 x 1001 x 40 mm |
| 3. | MONO PERC | EM200W | 10.48 Kg | 1485 x 665 x 35 mm |
| 4. | POLY | EPP100W | 7.50 Kg | 1000 x 665 x 35 mm |
| 5. | POLY | EPP160W | 01.78 Kg | 1485 x 665 x 35 mm |
| 6. | POLY | EPP335W | 21.00 Kg | 1970 x 991 x 40 mm |