CAREER
When you become a part of Eastman, you become a part of the best team in the power industry. Join our mission and let's enrich lives together.
About Us
In the year 1970, the chairman of the current Eastman Group Mr. J.R Singal established a Bicycle Brake shoe manufacturing plant in Ludhiana, Punjab. The organization has various group companies named Eastman Industries Limited, Eastman Auto & Power Limited-Battery, Eastman Auto & Power Limited-Automotive, Eastman Cast & Forge Limited. We are India's leading conglomerate in the power industry. We have made brand presence across 105 countries in export and manufacturing. Responsible mentors, job rotations, world-wide experience, business assignments, responsibilities and above all equal platform for all employees is the truest present of the Eastman Organisation.
Know More
Life At Eastman
Eastman is multi-product group which involves many group companies to offer aspirants the opportunity they need. We facilitate new idea and innovations by providing latest technology and guidance. We focus on challenging business assignments and convention for optimum growth of people in our organization. Along with best team and talent, we provide a comfortable and feasible environment for work. We provide an opportunity to the passionate, hardworking and innovative people who have the capability to learn today and potential to drive the business tomorrow.
We focus on the professional and personal growth of individual and team at our organization which facilitates to strength the core skill and competencies of the people through training. We value passion and originality that allows us makes milestones in the industry and market. We encourage dynamic colors of the personality of the people and allow them to fully blossom in our work-friendly environment.
We have a team of highly passionate, young professionals who are inclined towards the overall advancement of techniques and designs of the organization. Ideas and innovation grow here every day which will give you a great platform to enhance and test your capabilities. We promise that your experience will be diverse and brightest in our organization.
The Eastman employees are hardworking and innovative in manufacturing, design and other domains of the organization. Our team is constantly working on unique ideas and concepts which allow us to manufacture efficient and advanced products and services. We provide learning opportunities to enhance our people's competence and performance while working. We provide opportunities for comprehensive training and developmental program to all our employees in all latest technologies and discipline. We give way to innovative and informative ideas that can facilitate the growth of all projects..
We have energetic teams that are efficient and focused on perfection. We have experienced people that not only mentor new employee but give them an optimum platform to produce their innovations. We have 2500+ happy employees due to the efficient, productive and innovative work environment. Our exceptionally competent employees dream big and work hard to make those dreams come true. Eastman offer jobs which help to realize one's goals and ambitions. We have achieved 2000 Crore turnover because of our best team in export and manufacturing. Eastman has presence over 105 countries in export and manufacturing.
Opportunities At Eastman
Internships are a proven way to gain relevant knowledge, skill, and experience while establishing important connections in the field of your choice. Internships are also a way to get your feet wet and find out whether the field your planning to take up after you leave college is something that you could do full time.
Eastman internship programs allow students to have hands-on experience, venture in business practices and chosen occupational fields. We give you opportunities to engage in projects which result in an innovative and unique difference.
Eastman ensures to provide project at the hand and capacitates its interns to understand; faces the actual challenges, opportunities, and scenario of the field.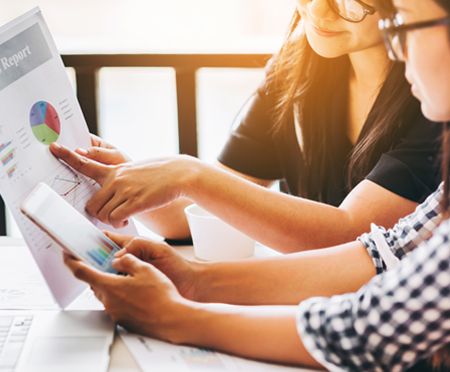 Eastman is a place where creativity brews with innovation and advanced technology working towards a greener tomorrow. Eastman introduces you to a world of new possibilities which will take your career to the next level.
You will find fulfillment in diverse projects and challenging tasks through a dynamic work environment, training opportunities, an array of jobs opportunities both locally and internationally and most importantly a business portfolio where you can grow your career.
When you join Eastman, your professional journey begins. You become a part of an exceptionally skilled and motivated team making inspiring products towards a greener tomorrow. We believe in excellence and are looking for like-minded motivated professionals ready to lead the way with innovation in the power industry.