Power of Manufacturing
---
Eastman Auto and Power Limited (EAPL) is a leading manufacturer of energy storage and solar solutions. Among the wide range of product segmentation, Eastman offers varied range of products in batteries like Tall Tubular batteries, tubular gel maintenance free batteries, solar batteries, batteries for E-rickshaw, automotive batteries along with wide range of inverters, solar panels and solar products. The batteries that we offer ranges from 100 Ah to 250 Ah in tall tubular conventional and 100 Ah to 200 Ah in gel with different warranty months such as 18/24/30/36/42. These batteries are suitable for high end application, lowself-discharge (<3%), operates consistently even in high temperatures, highly reliable and fast charging.
Manufacturing Facilities
Manufacturing forms the backbone of our operations and happens to be the wing brimming with innovations and new possibilities.
Power of Manufacturing
Manufacturing coupled with an active R&D cell is our core thrust area and forms the very structure of our operations. Here are some proud statistics of our state-of-the-art manufacturing facility.
Location
The facility at our Baddi plant is strategically located near major markets to ensure that the produce is well traded and marketed.
Efficient Logistics
The suppliers of the raw materials that are required for manufacturing are carefully selected to make our facility logistic all efficient.
Consultancies
The R&D wing consists of three German consultants, Dr. Rusch, Dr. Hoogestraat and Dr. Lingscheid grouped with Dr. Sugumaran.
Technology
The Baddi plant is the leading manufacturing unit located in India. It delivers over 1 lakh 30 thousand Tubular conventional, Tubular Gel & E-Rickshaw batteries every month.
"We are currently leaders in the battery technology since we provide a competitive 5-year warranty on all our products at 80% depth of discharge. Our product ranges are available from 100Ah to 250Ah in TTC Tall tubular conventional with different warranty segment such as 18/24/30/36/42/48 & 60months . These deepcycle batteries offer a great complement to our flooded line built for 400 Watts back-ups for either same or higher (approx. 10 minutes) as compared to other competitor batteries. Our Batteries have a set of uniquefeatures which are completely maintenance free due to the use of special alloy & higher cycle life (3200 @ 50% DOD) in PSOC condition. Each battery has a very low self-discharge(<3%), to take care of storage loss with capacity achieved from the first cycle itself compared to other competitor's batteries (Capacity achieved in 3-4 cycles). These products also carries the unique feature of no spillage during transit &installation, also emits very low gases during usage of these batteries, you can rely on the fact that the machines will run the whole shift, every shift, seven days a week."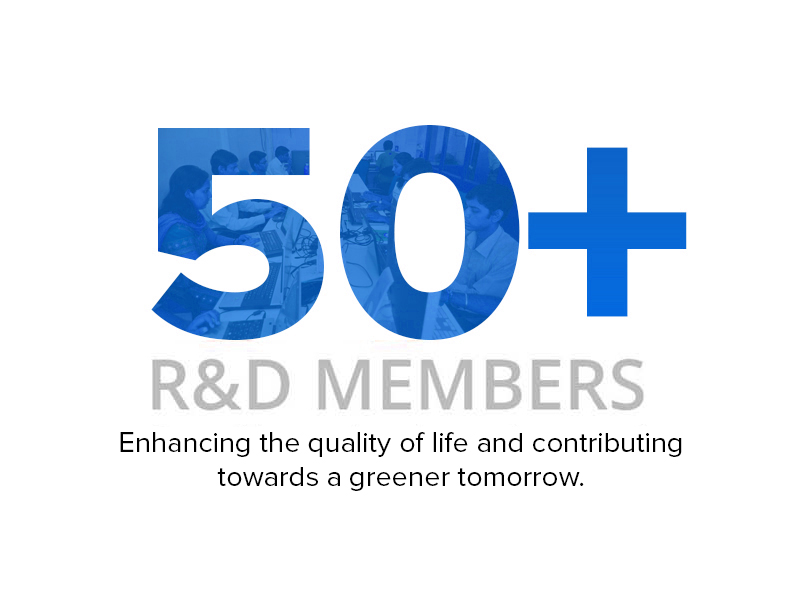 Our Equipment
Production equipment
Our extensive line of production equipment includes: die casting and superior quality gravity casting machines, paste mixer with automatic controls for weight and temperature, Cone feeder, Pester with flash drying oven, Curing chambers with steam humidification and automated assembly lines with quality control equipment for each process.
Quality Control
Our stringent quality checks include OES & Weld checkers, Short Circuit Testers, Air Leak Testers, Online HRD Testers, Fully equipped Chemical Lab, Spectro Lab, and Sophisticated Electrical Test Lab with Life Cycle Testers, HRD machine, and Medtronic Tester. Manufacturing happens to be our core thrust area and forms the very structure of our operations. The flawless manufacturing facility coupled with a highly functioning research and development cell ensures that we stand at the forefront of battery and solar services.
PDI(Pre-Delivery Inspection)
The world class PDI system which includes many tests to ensure the products are with best in class quality just before sending to the customer.