MISSION & CORE VALUES
To rise above the competition and illuminate the power industry with our state of art products and services while serving the global community on our pursuit for greatness.
Our Purpose
Our Mission is to create a customer & quality-centric organization forming immense value for all stakeholders through Product-innovation, Manufacturing-Excellence & Empowered-Employees while contributing positively to the society as a whole.
Our Core Values
We at Eastman, put the needs of end-consumers & internal customers at the center of every endeavor undertaken by Eastman.
We at Eastman, believe in supplying our customers with the best quality products and put quality before profit.
Manufacturing is the core of Eastman and we believe in achieving functional, organizational and financial excellence through our manufacturing activities.
We at Eastman are driven by our passion to deliver innovative and technologically advanced quality products driven by constant improvement.
We at Eastman are driven by the passion to empower the whole globe with our innovative solar solutions.
We believe in focusing our efforts to create an entrepreneur's mindset among our stakeholders thus building a company with partners focused on a single goal.
We at Eastman, believe that our employees are part owners of the company and to ensure that we have in house stock options.
We at Eastman, believe that we can grow only if we have complete transparency and respect for our customers, employees and stockholders
We at Eastman, believe in making the world a better a place and are extremely committed to supplying the world with Green energy solutions.
We at Eastman care about the community and about bringing change in the society.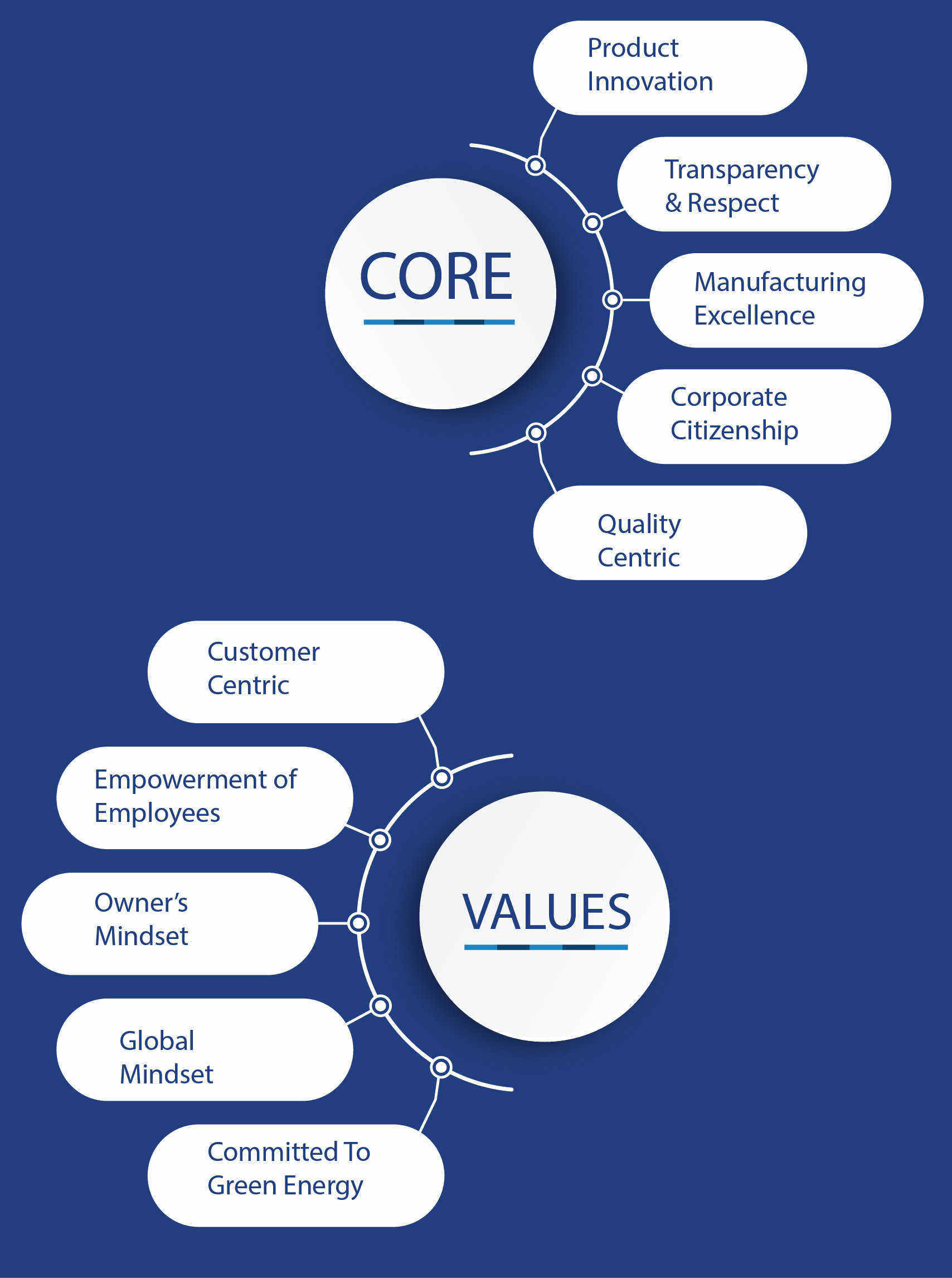 Award & Certificate Gallery