EASTMAN'S SUCCESS THROUGH THE YEARS
Fourty-Seven years of innovation and advanced engineering to sustainably harness the abundant resources of the earth.
Our Journey
As a manufacturing and export company, we aim to enrich lives and take the economy with us as we reach new pinnacles of success with every step we take.
1970

The Beginning Eastman Group

Mr. J. R. Singal, our Chairman sets up a bicycle brake shoe manufacturing plant in Ludhiana, Punjab.

1982

The Launch of Eastman Industries Limited

EASTMAN INDUSTRIES LIMITED (E.I.L) a corporate entity established as a first step to professionalize operations.

1986

The Launch of Eastman Cast & Forge Limited (E.C.F.L)

EASTMAN CAST & FORGE LTD (E.C.F.L) incorporated for export of hand tools.

1994-2006

The Glorious Years

E.I.L won the Latin America Focus award in 94, Both E.I.L and E.C.F.L got ISO 9002 & ISO 9001 certified in 98, E.I.L won Focus LAC Award for outstanding Export performance in 99, E.I.L wons National Export Awards for excellence in Exports.

2002

A New Beginning Eastman Industrial Company

Eastman decided to incorporate- EASTMAN INDUSTRIAL COMPANY (E.I.C) for export of two wheelers and their spare parts- Now called E.A.G (Eastman Auto Group).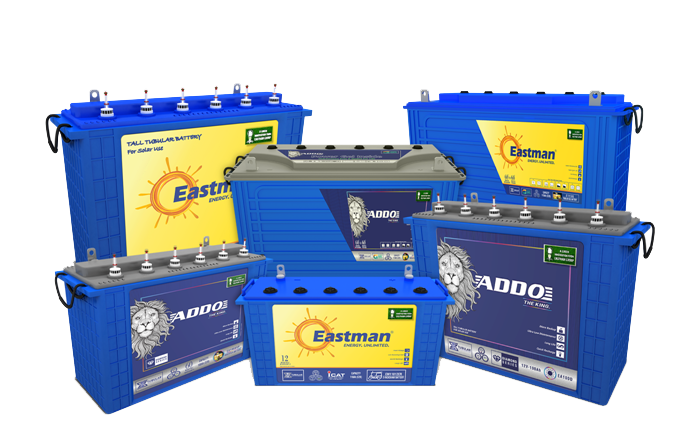 2006


The Launch of Eastman Auto and Power Limited
---
EASTMAN AUTO & POWER LIMITED holds automotive, batteries and solar products under its umbrella. Although the auto group began in 2002, E.A.P.L was formally launched in 2006.